Mr H and Nic Turner (Hawkwind) performing songs from their Bourbon Street Blues EP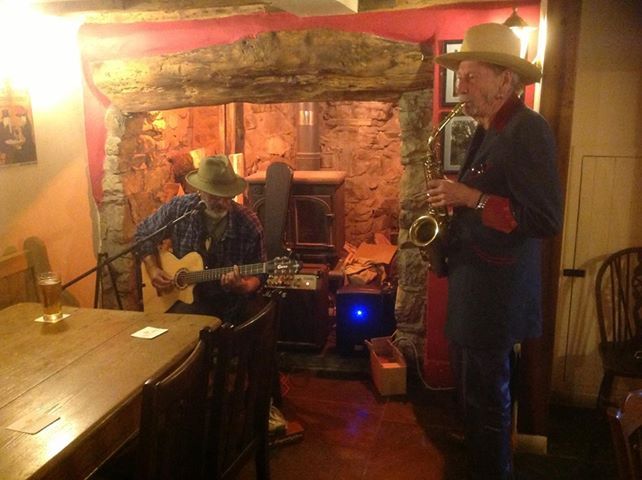 As the mists rose a figure appeared brandishing a guitar,puffing heavily on a Havana cigar,his grey beard reflected the shimmering moon whilst his classic Bronson dipped above his shaded eyes,born an adult and cheated of childhood the music flowed effortlessly,original,powerful and honest,Mr H had arrived.
Known for his wordy lyrics,his unique song writing ability and shrouded in an aroma of Mystery Mr H has travelled the musical block a few times and on every journey has managed to create a different approach with every recording and each performance inventing a new direction.
Whether brandishing a Fender battle Axe,a guild acoustic or some crafter nylons the experience is exhilarating,with Folk,Jazz,Blues and Rock the foundation of the influence that structures his cause.
Born amongst the shadowy Welsh Mountains their enigma moulded into his personality,Mr H bargained with the earth to enhance his inspired creativity so no one could emulate the composition,no fire could scorch his  terrain and no storm could  demolish is soul.
The music is good,the day is safe and the nights contain his verve which enables a continuous end.